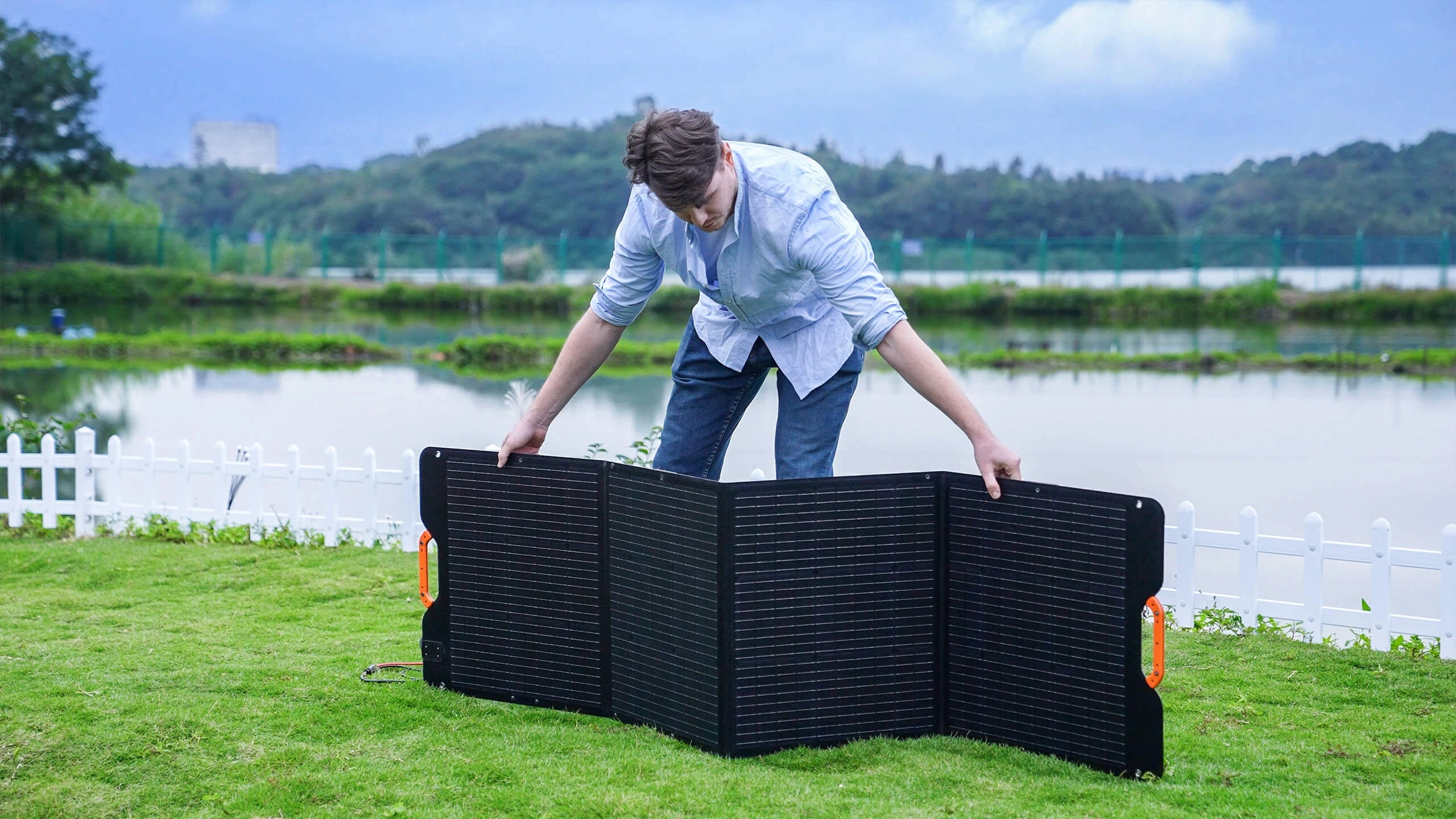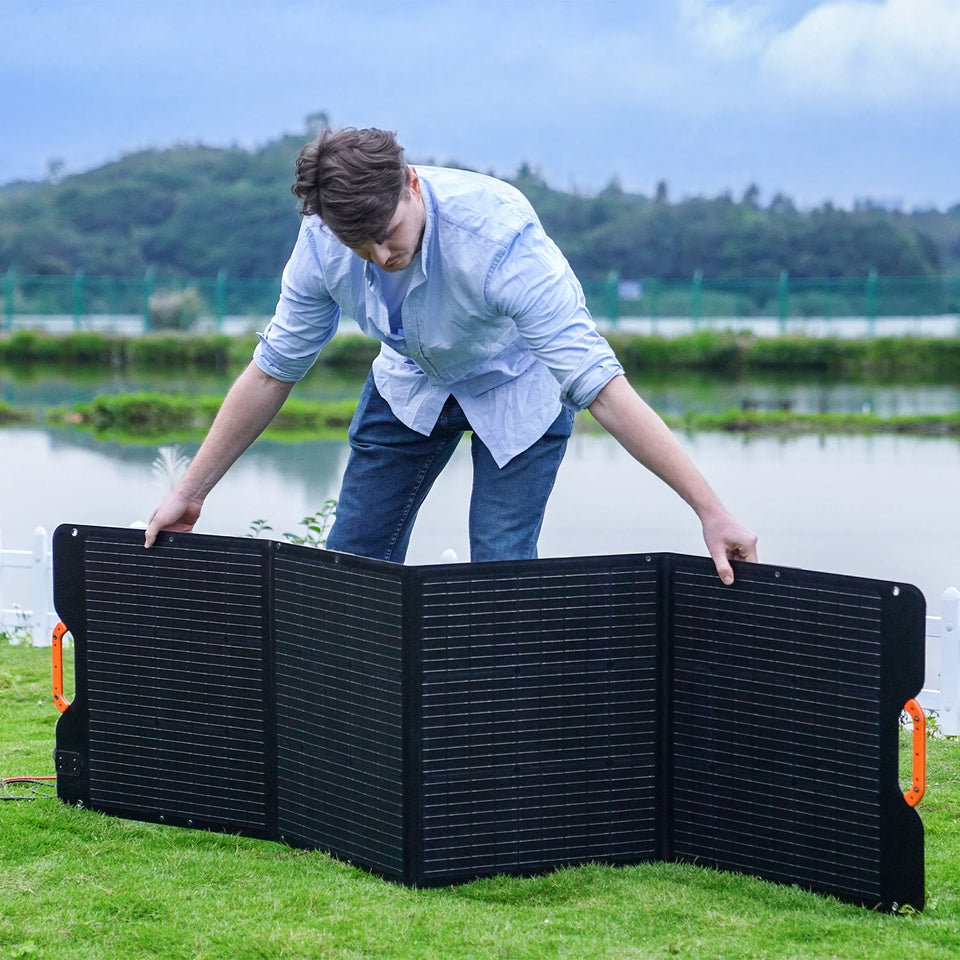 PORTABLE SOLAR PANEL
Power your everyday appliances at home and off-grid with sustainable solar energy.
FOSSiBOT SOLAR PANELS
Collect
The sunlight contains many tiny bits of energy called photons.Some of these photons hit solar modules, which consist of manyconnected solar cells.
Convert
By hitting the top layer of a solar cell, photons can cause electrons to flow through the bottom layer. This movement generates direct current (DC) electricity, which will be turned into AC electricity by the inverters.
Store
Built-in batteries in power station store the converted solar power for future use.
Why choose
FOSSiBOT Solar
Panels
Easy-to-use & Portable

FOSSiBOT solar panel is easy to set up. Simply unfold the solar panel, snap the kickstand, and adjust the angle, then it's ready to work. Plus, the folding design makes it ultra-compact and space-saving for transportation and storage.

Easy-to-use & Portable

FOSSiBOT solar panel is easy to set up. Simply unfold the solar panel, snap the kickstand, and adjust the angle, then it's ready to work. Plus, the folding design makes it ultra-compact and space-saving for transportation and storage.

Durable

Made of advanced laminated technology and long-lasting ETFE material, FOSSiBOT solar panel features better light transmittance and durability.

Monocrystalline Silicon

monocrystalline silicon cells guarantee a high conversion efficiency of up to 23.4%.

Shading Performance

Designed to collect and convert sunlight into storable electricity in batteries, FOSSiBOT solar panel provides a budget-saving solution to utilize sustainable energy while reducing carbon footprints on our planet
Discover Our SP200 Solar Panels
SP200
200W solar power
Folded size: 23.62 x 23.35 (60 x 59.3cm)
Unfolded size: 23.62 x 87.5 (60 x 221.5cm)
Weight: 21.61lbs (9.2kg)
SP420
420W solar power
Folded size: 87.83 x 40.79 (223.1 x 103.6cm)
Unfolded size: 21.65 x 40.79 (50 x 10.36cm)
Weight: 30.64lbs (13.9kg)